Popular Programs China Pharmaceutical University Study in China .
Profile About Our University!
Founded in: 1936
Campus: 1758666square meters
Students: 22400 (as of 0
Intl' Students: 373 (as of 0 )
Scholarship: Yes
cpu.admissions.cn
Dear applicants:
To ensure your application materials arrive to our university timely and correctly, please post them to the following address:
Room 2905, No.8 Building, Tianchangyuan, Media village, Beiyuan North Road, Chaoyang district, Beijing, China.
Receiver: Jenny Yang
Mobile: +86-15810086985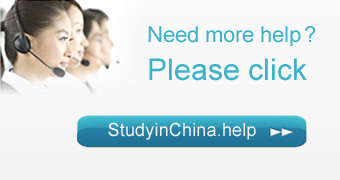 Express Lane Application Core features included in all plans.
China Pharmaceutical University (CPU), originally the National Pharmaceutical School founded in 1936, is China's first independent school of pharmacy and it is one of the "211 project" key universities affiliated to the Ministry of Education of China. CPU is the earliest institution authorized by the Ministry of Education to admit full-time pharmacy students and visiting scholars from overseas. CPU is also the host institute of Chinese Government Scholarship, Jiangsu Jasmine Scholarship and Nanjing Government Scholarship and it started to recruit international students as early as in 1977. CPU is consist of 10 colleges and departments and offers 22 bachelor's degree programs, 29 master's programs, and 24 doctoral programs, and it has established complete English-taught programs at bachelor's, master's and doctoral levels. Its Pharmacy discipline ranks No. 1 and Traditional Chinese Pharmacy discipline ranks No. 3 according to the latest statistics of the Ministry of Education of China. Currently, there are around 15000 fulltime students, including 210 international students
China Pharmaceutical University (CPU), originally the National Pharmaceutical School founded in 1936, is China's first independent school of pharmacy and it is one of the "211 project" key universities affiliated to the Ministry of Education of China. CPU is the earliest institution authorized by the Ministry of Education to admit full-time pharmacy students and visiting scholars from overseas. CPU is also the host institute of Chinese Government Scholarship, Jiangsu Jasmine Scholarship and Nanjing Government Scholarship and it started to recruit international students as early as in 1977. CPU is consist of 10 colleges and departments and offers 22 bachelor's degree programs, 29 master's programs, and 24 doctoral programs, and it has established complete English-taught programs at bachelor's, master's and doctoral levels. Its Pharmacy discipline ranks No. 1 and Traditional Chinese Pharmacy discipline ranks No. 3 according to the latest statistics of the Ministry of Education of China. Currently, there are around 15000 fulltime students, including 210 international students